Venue
The conference is hosted by the University of Mons, "Plaine de Nimy" campus, in the Belgian city of Mons.
Mons
Mons (Bergen in Dutch) is situated in the French-speaking, southern part of Belgium (Walloon Region, province of Hainaut), near the French border. It is approximately 60 km from Brussels.
A major cultural centre in Wallonia, Mons was European Capital of Culture in 2015. The "Doudou", a week-long series of festivities which originates from the 14th century and takes place every year on Trinity Sunday, is listed by UNESCO among the Masterpieces of the Oral and Intangible Heritage of Humanity.
For more details on the city or general traveller information, please visit http://www.visitmons.co.uk (English version of the official Mons Tourist Office website).
UMONS
The University of Mons, abbreviated to "UMONS", is a French-speaking university based in two campuses, in the cities of Mons and Charleroi, in the Belgian province of Hainaut. It hosts nearly 8000 students across 40 nationalities.
UMONS was created in 2009 following a merger between the University of Mons-Hainaut (including the School of International Interpreters, founded in 1962) and the Faculty of Engineering of Mons (the university's oldest faculty, founded in 1837).
Accommodating students in a learning environment characterised by a human dimension is a priority of UMONS. However, the university offers no less than 150 different degree programmes at Bachelor, Master and PhD level in fields as diverse as Architecture and Urban Planning, Medicine and Pharmacy, Engineering, Natural Sciences, Translation and Interpretation, Business and Economics, Law, or Human and Social Sciences. It has also established 300 international partnerships with more than 50 countries across 5 continents.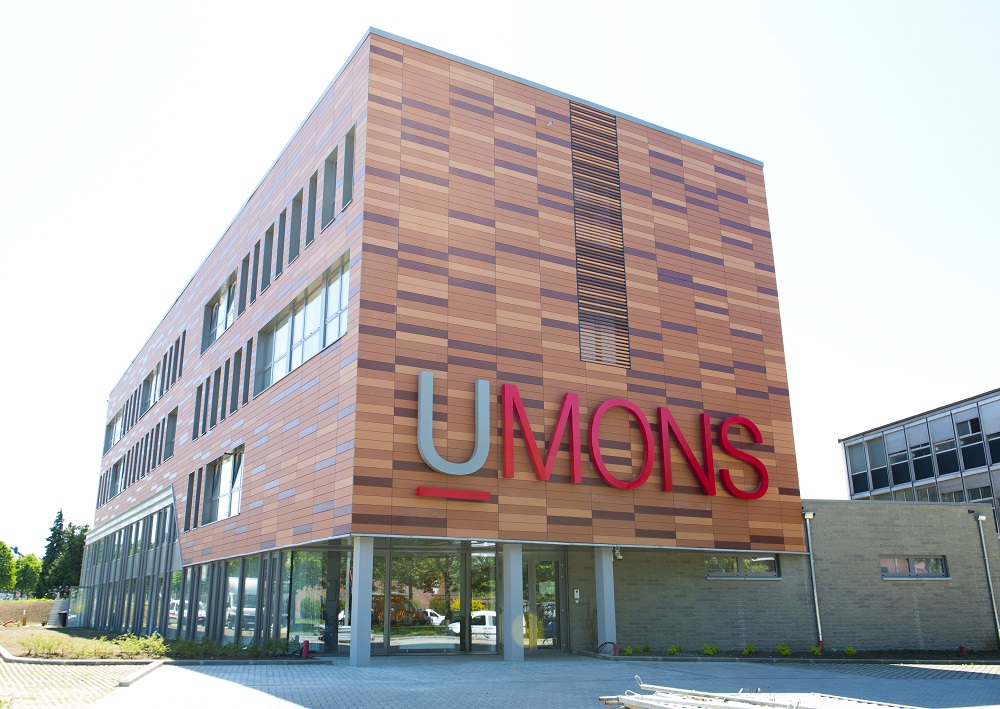 The Department of Chinese Language and Culture was founded within the Faculty of Translation and Interpretation (former School of International Interpreters) in 2015. As for now, some 80 students in Bachelor and Master levels attend a major in Chinese. The faculty has academic exchange programs with 8 Chinese universities in Beijing, Shanghai, Yangzhou, Guangzhou and Taiwan. Outside the teaching program, the Department also organizes extracurricular activities such as conferences, exhibitions visits, film screenings, and special parties (notably, on Chinese New Year).
How to get there?
By plane
The two international airports nearest to Mons are Brussels Airport, the largest of Belgium, and Brussels-South Charleroi Airport. Brussels Airport is Belgium's major hub for all major destinations, including long-distance and transcontinental flights; Brussels-South Charleroi Airport, on the other hand, is mostly focused on low-fare flights from/to Europe and North Africa.
To go to Mons from Brussels Airport, you can take a direct train from Brussels-Airport-Zaventem station towards Mons. The average journey time is 1h30.
Important note! As the airport is based in the Dutch-speaking region of the country, you will probably need to look for the train to Bergen, the Dutch name of the city.
There is normally one direct train per hour from the airport towards Mons. If you are not able to get it, you can also ride up to Brussels first (at least four trains per hour), and then change trains.
If you depart from Brussels-South Charleroi Airport, you will first have to take a bus at the airport bus station up to Charleroi-Sud railway station. Then, you can take a direct train to Mons (at least two trains per hour; destinations Mons, Tournai or Lille-Flandres). The whole journey time is about 1h30. A bus-train combined ticket can be bought on the machines outside the airport terminal.
By train
Mons is directly connected by train with many major Belgian cities such as Brussels, Namur, Charleroi, Liège or Leuven (but not with Antwerp, Ghent or Bruges; from these cities, we have to go to Brussels first).
From Brussels (no matter from which station: Bruxelles-Nord, Bruxelles-Central or Bruxelles-Midi), at least two trains per hour circulate towards Mons (destination: Braine-le-Comte & Mons, Mons & Quiévrain, or Mons & Quévy). The average journey time is more or less 50~55 minutes.
Outside Belgium, there is also a direct line between the French city of Lille and Mons (from Lille-Flandres station, at least 1 train per hour). The approximate journey time is 1h10.
At Mons
To go from the Mons railway station to the "Plaine de Nimy" campus, please follow the instructions on the map below. The journey takes about 20 minutes.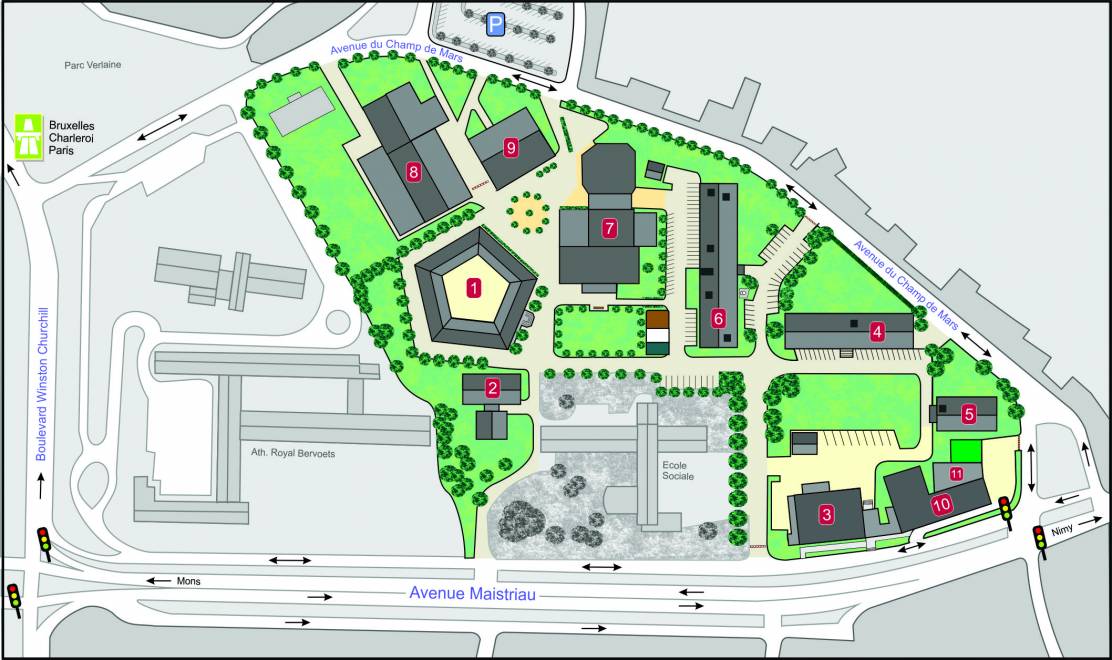 Accommodation
To be posted soon.
Contact: